The Reservation System Improved For Group Hotels
By listing, comparing and selling hotels from one page you can increase sale chances and reduce marketing costs remarkably.
Cost Effective Sales in B2C
You can create more sales opportunities and adverts for hotels by selling all hotels through the same portal.
When there is no available rooms in one of your hotels, you can offer the most appropriate and affordable room to your customers more confidently.
You get a chance to advertise your other hotels to your customers staying in your hotel.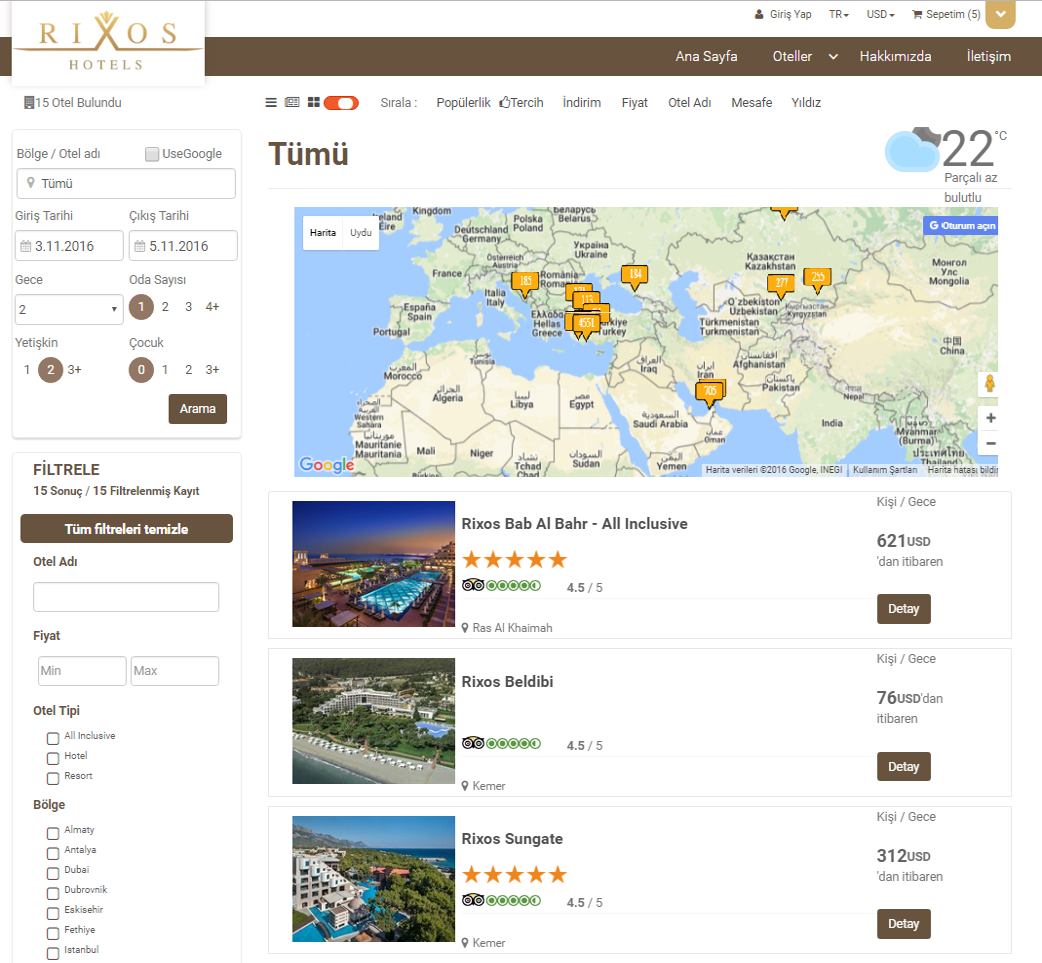 Customised Design and Functions
Customised design compatible with your corporate identity and website.
Mode of operation and functions can be completely configurated.
Specially improved infrastructure for SEO and AdWords.
Corporate design.
Effortless and Productive Collaboration with Agencies (B2B)
· You can advertise your hotel for online sales to 800.000 agencies.
· You can accept applications from online agencies and receive online applications by encrypted login.
· As you can define contracts, actions and discounts in detail, you can also present the hotels which
you work on a request for sale based on a commission rate from online prices.
· You can accept the payments as explicit current account, credit card or transfer.
· If you wish, you can accept online reservations through XML by giving the availabilities and prices
to the hotels with XML.
Easy and Fast Reservation on One Screen
· Offering an easy and fast reservation experience is the most important feature of Travelaps.
· Providing a simple and functional user interface.
· Accessing the daily price and availability through one screen.
· Highlighting the discounts and promotions.
· Contact request, navigation, weather forecast and online support.
· Accessing comments through reservation page.
· Making a reservation by a single click.
· Making a reservation for different room types and periods through the same screen.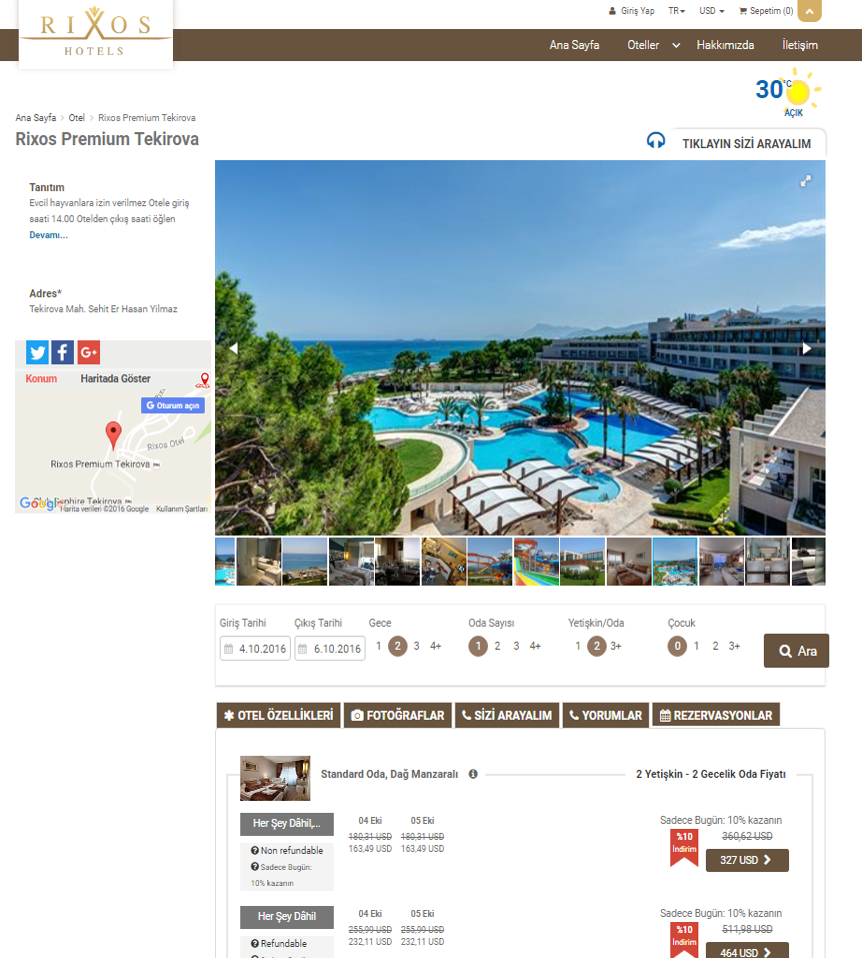 Integrated Call Centre System
· Your IP switchboard and central reservation system can work integratedly thus you can follow-up
calling and call-back request as online.
· You can access the details of the customers who call you.
· You can complete the reservation by receiving the credit card information through telephone keying.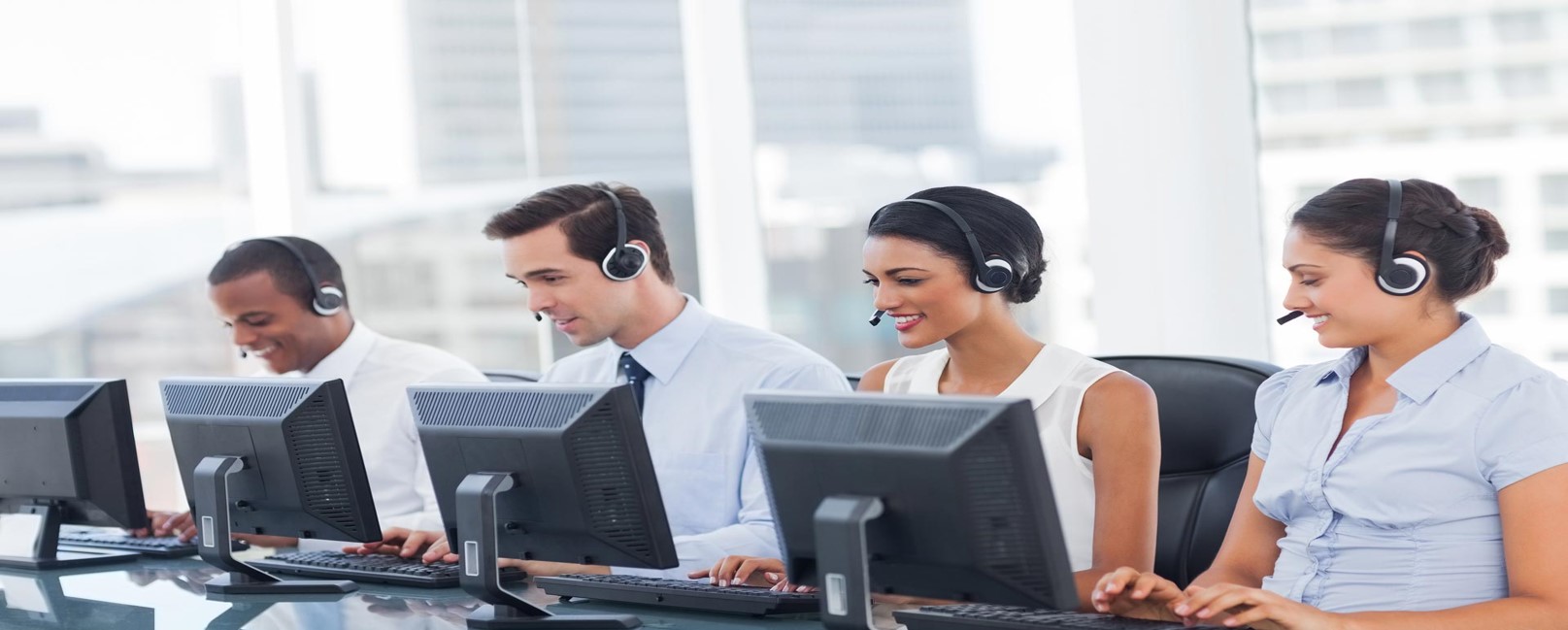 Confirmation Period Management
· You can control and manage discounts and prices from a single center.
· As you specify, when a new price or an action are identified, it goes through the approval procedure.
· The automatic confirmation mail is sent for a private price, discount or a promotion and it
is activated by an approval.
· The reservations in the hotel system can be checked and repriced together with the contracts
approved in the system and any price difference can be reported.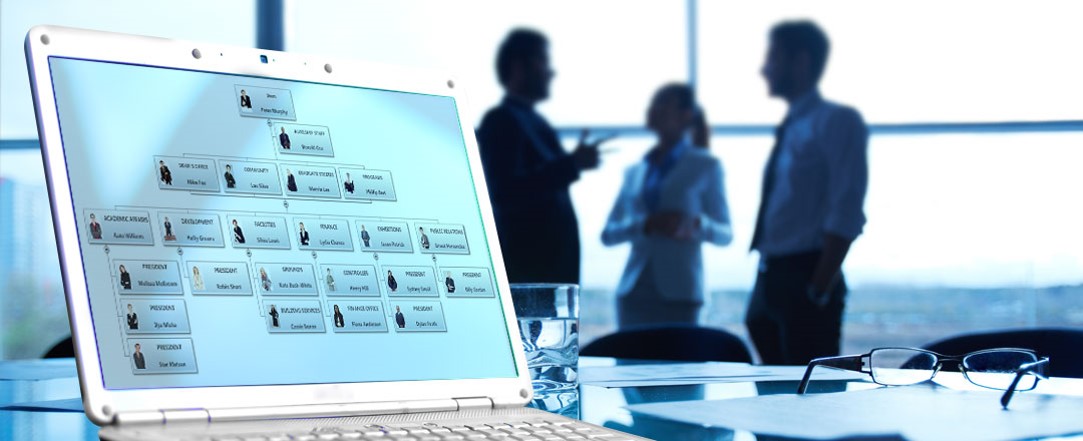 Market-Based Pricing, Multiple Language and Currency
· Market-based price and stop sell can be identified.
· If you wish, you can offer a price included flight and transfer.
· Operating with 40 different languages and 80 different currency.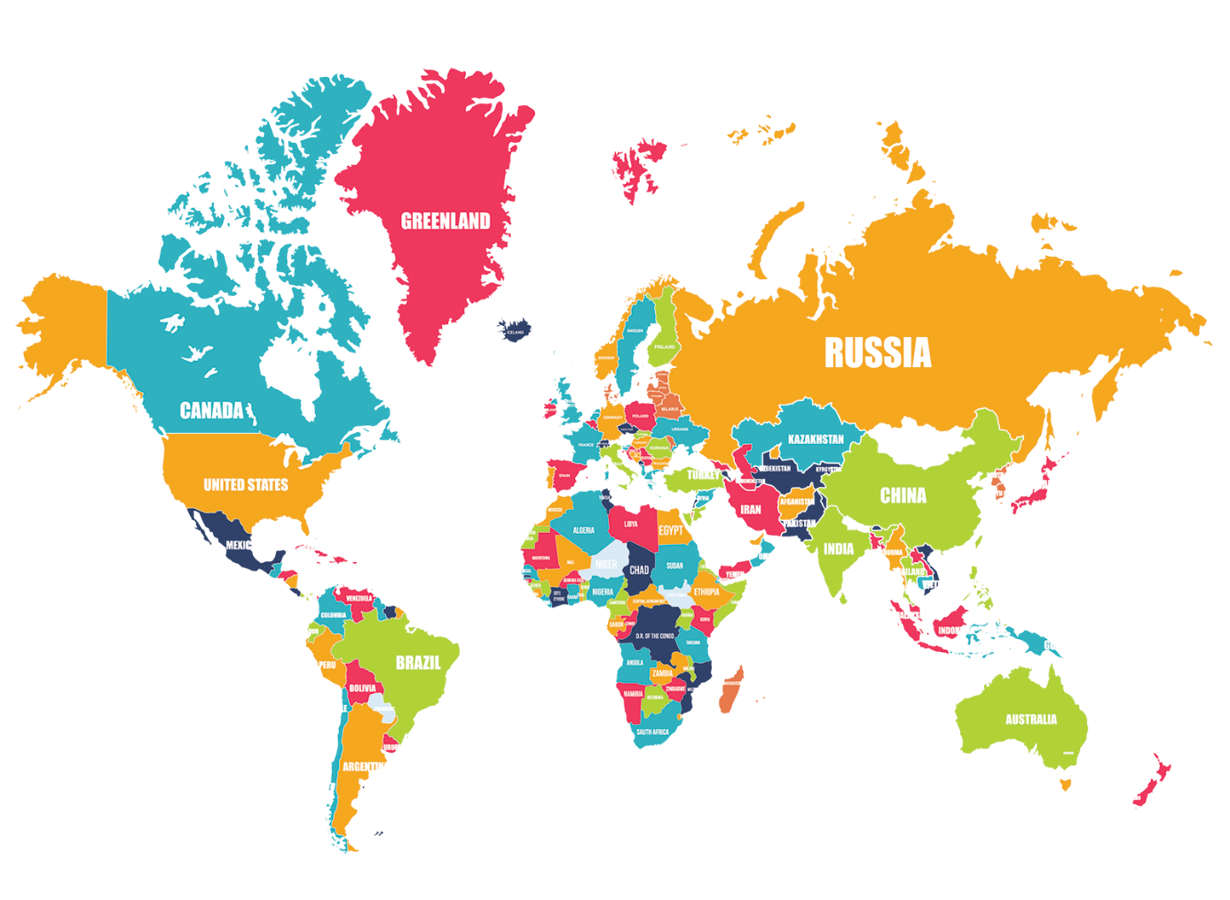 Extranet Structure Improved for the Hotel
· Daily hotel information can be transacted through extranet.
· Price and availability can be updated easily.
· Received reservations can be checked.
· Contact and callings can be followed up.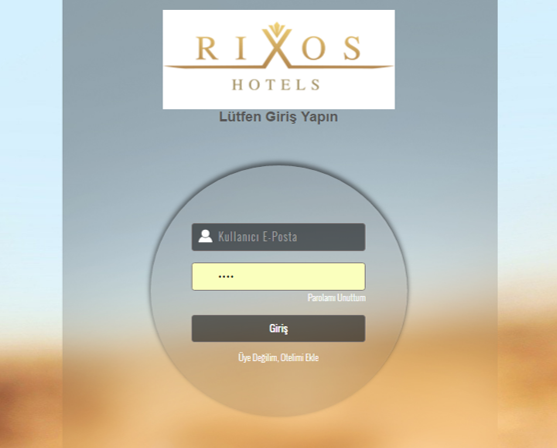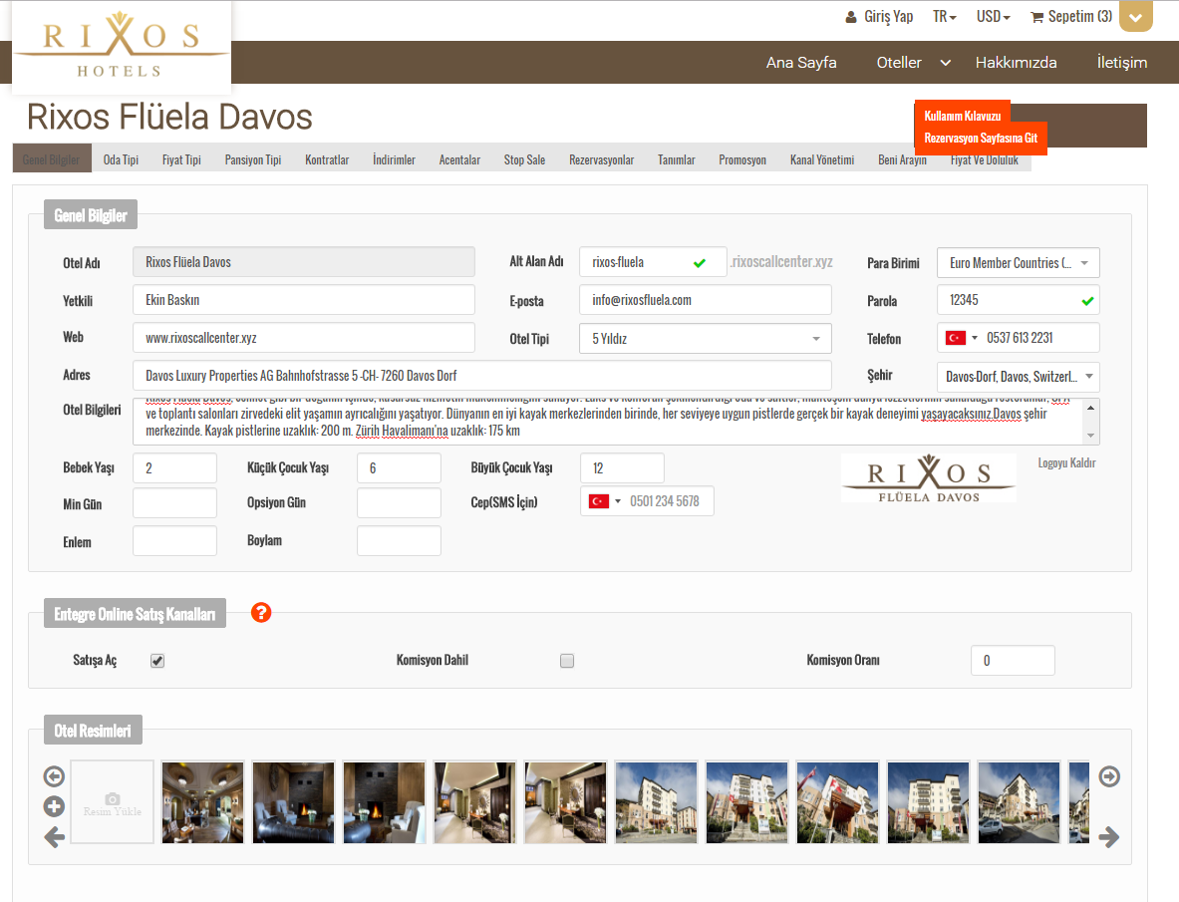 Detailed Contract Structure
An easier understanding of all contracts and discounts.
Related agencies can download these contracts by logging in with a password.
In the structure of these contracts there are some beneficial features such as,
· Reservation sales period
· Check-in/ Check-out Days
· Maximum / Minimum Lenght of Staying
· Types of Prices such as Refundable/ Non-refundable Prices
· Discounts on either percentage or amount.
· Promotions such as stay 7 days, pay for 6 days (Either fist day or last day and average options)
· Discount lists, compatible discounts with the contracts.
· Identifying market- based contract and discount
· Specifying three different age groups of children. Different price and discounts for the first and
the second children.
· Stop sell based on agency, market and room type.
· Stop sell based on check-in or check-out.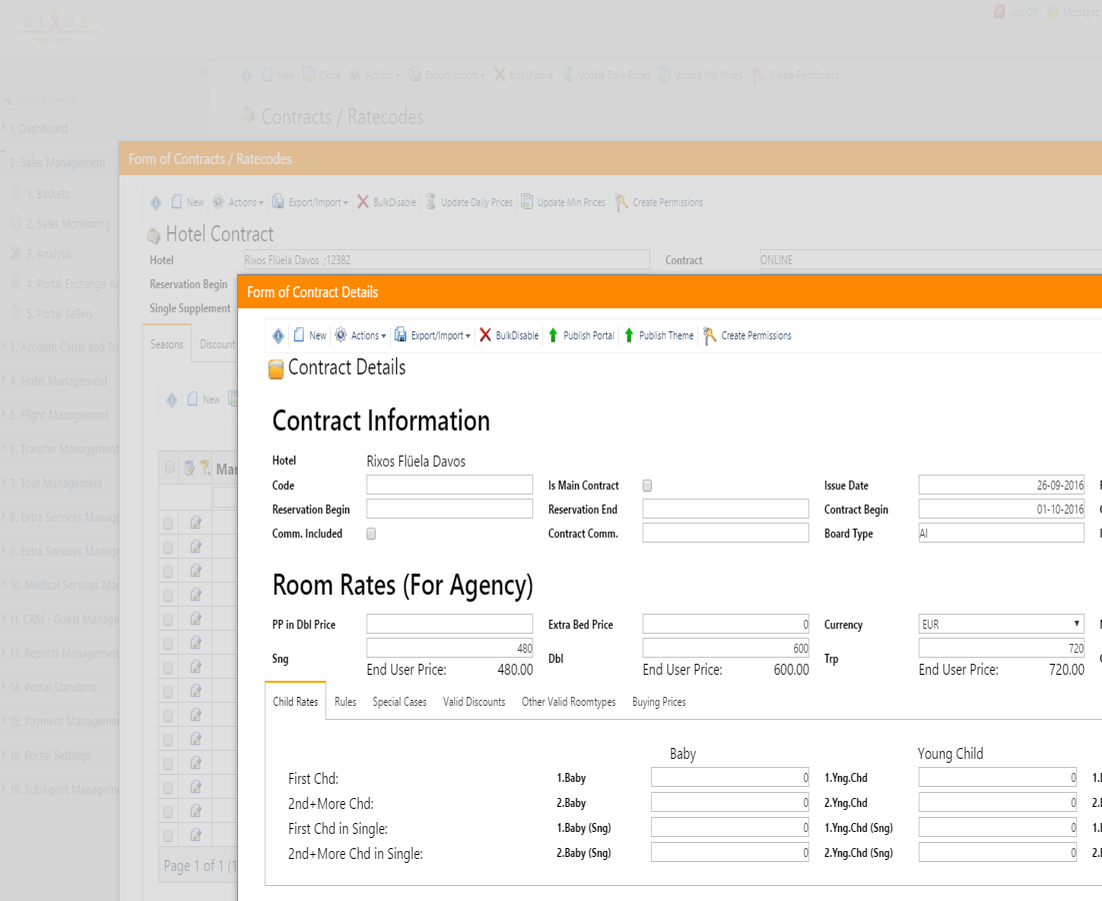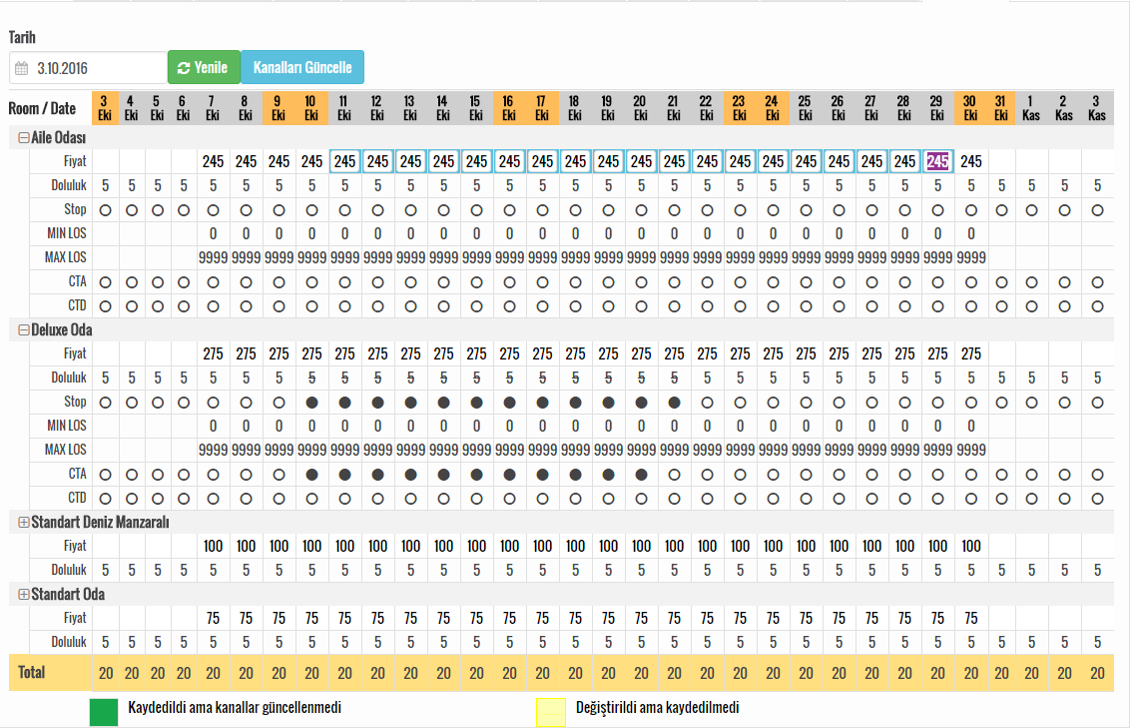 Channel Management
· Dual integration of the online sales channels such as Expedia , Booking etc.
· Mutual quota usage as OTA + B2B + B2C and Call Center.
· Besides the contract system, daily pricing can also be used for online agencies.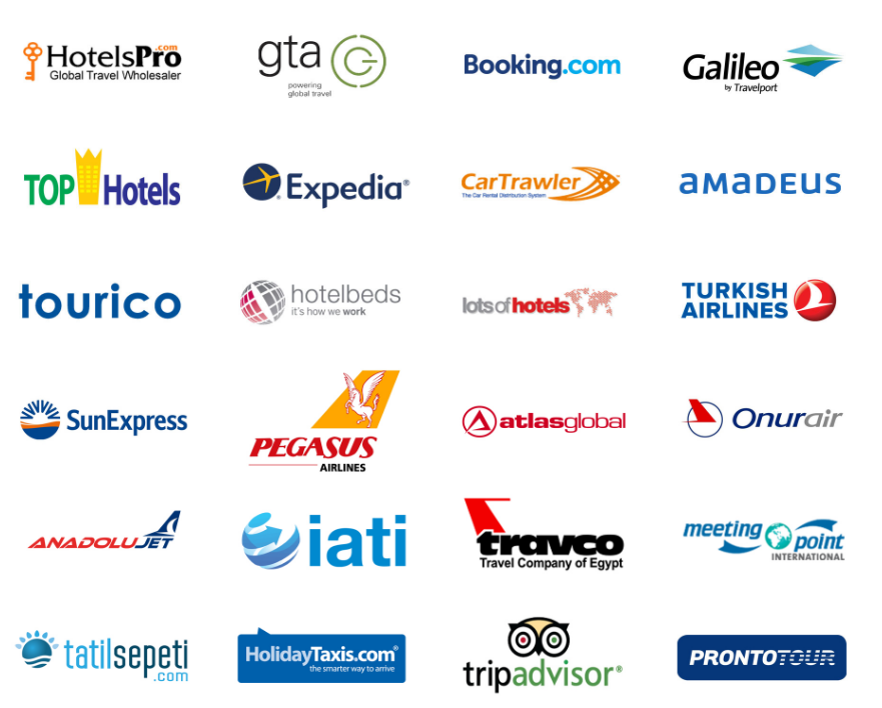 Bundle Sales together with Flight+Transfer+Activity
· Bundling of flight, transfer and other activities through the hotel reservation portal.
· Accessing all airports with the most reasonable price.
· Private and Public Airport-Hotel transfers.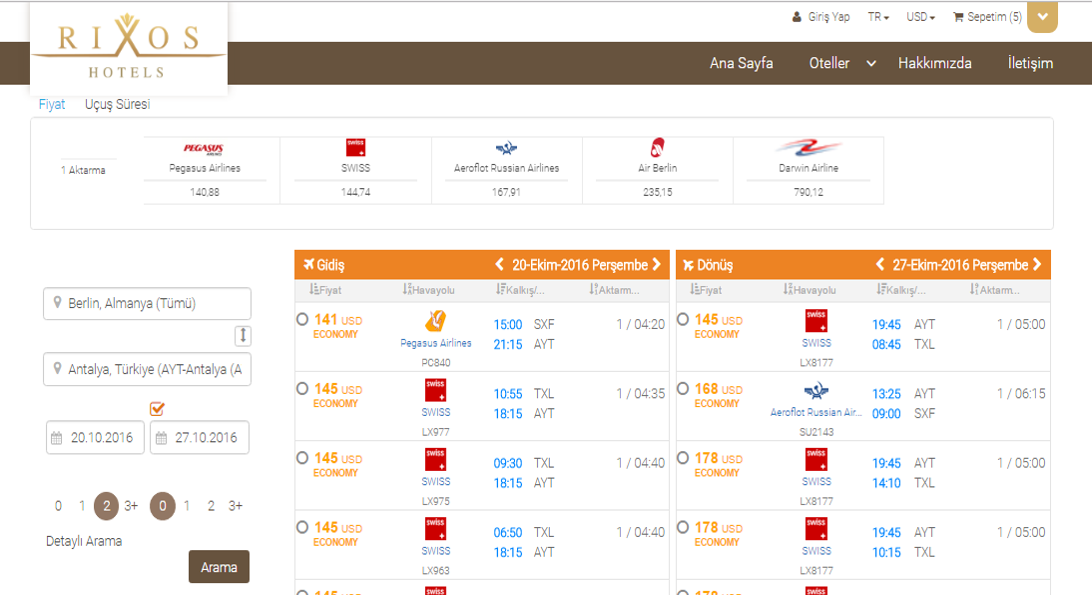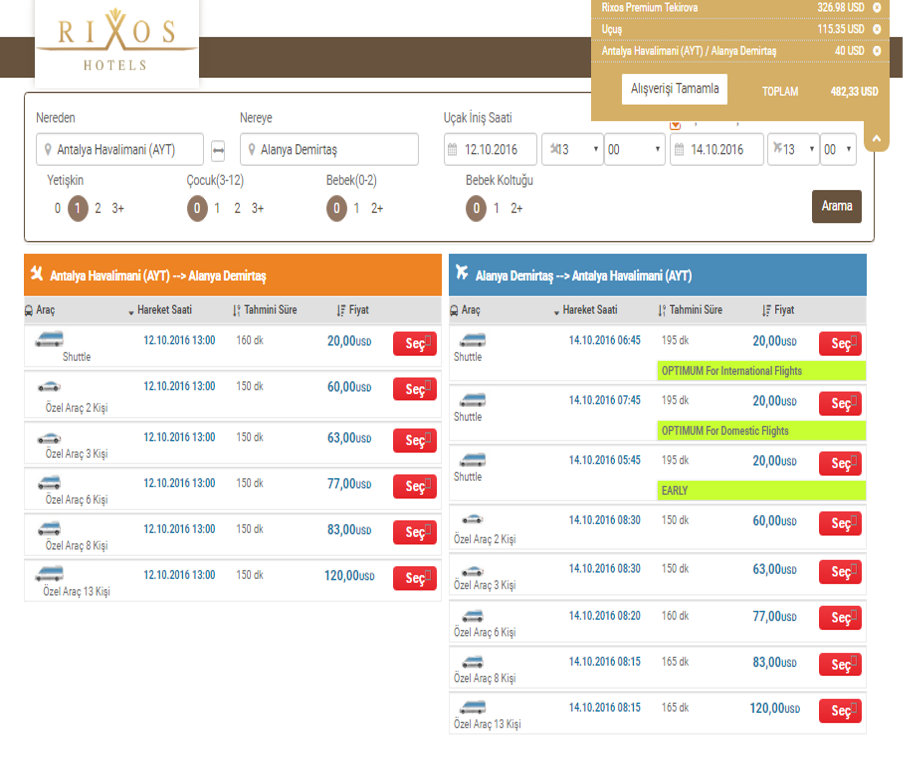 Via Mobile E-Catalogue
· Factsheet of the Hotel
· Catalogue
· Newsfeed
· Outline
· Virtual Tour
· Live Camera
· Videos
· Social Media, will be ready to use in the hand of your guests.
Co-Branding with Microsoft
Partnering with Microsoft USA on accommodation solution, Travelaps co-brands with Microsoft USA.
Global Awarded Infrastructure
Travelaps was announced as one of the 20 accommodation and travel solutions of the world in 2016.