Effortless and Productive Collaboration with Agencies (B2B)
· You can present your hotel for online sale to 800.000 agencies.
· You can accept applications from online agencies and receive online application by encrypted login.
· As you can define contracts, actions and discounts in details, you can also present the hotels which
you work on a request for sale, based on a commission rate from online prices.
· You can accept the payments as explicit current account, credit card or transfer.
· If you wish, you can accept online reservations through XML by giving the availabilities and prices
to the hotels with XML.
Easy and Fast Reservation on One Screen
· Offering an easy and fast reservation experience is the most important feature of Travelaps.
· Providing a simple and functional user interface.
· Accessing the daily price and availability through one screen.
· Highlighting the discounts and promotions.
· Contact request, navigation, weather forecast and online support.
· Accessing comments through reservation page.
· Making a reservation by a single click.
· Making a reservation for different room types and periods through the same screen.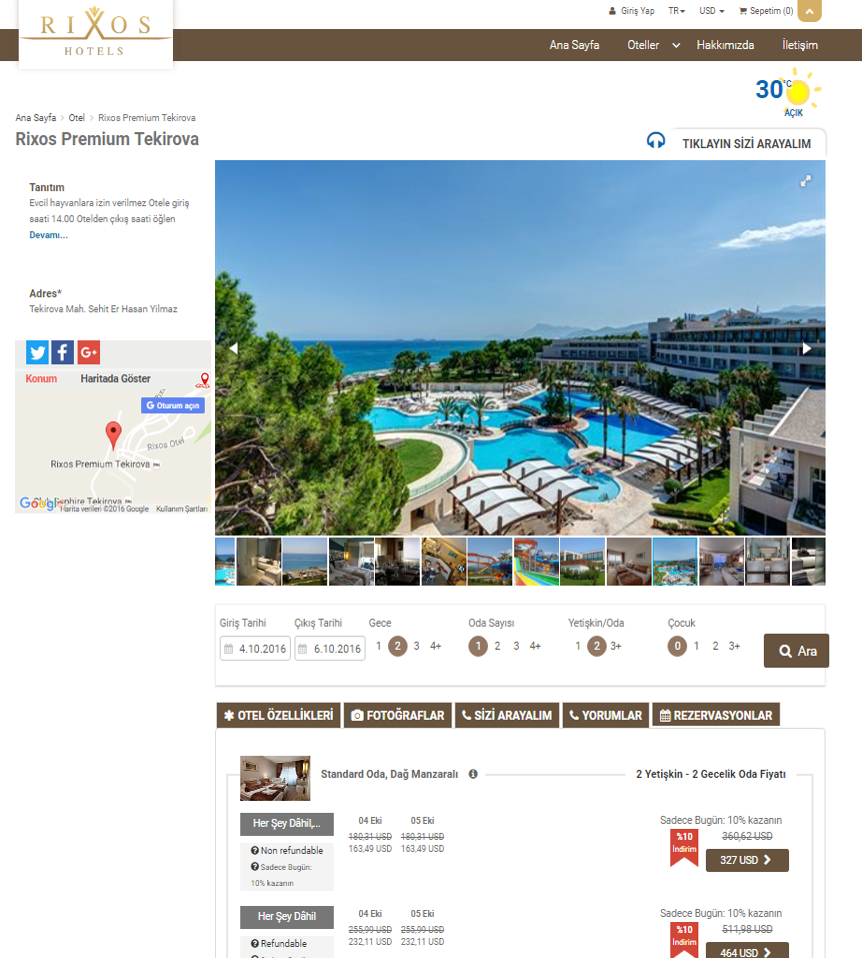 Market-Based Pricing, Multiple Language and Currency
· Market based price and stop sell can be identified.
· If you wish, you can offer a price including flight and transfer.
· Operating with 40 different languages and 80 different currencies.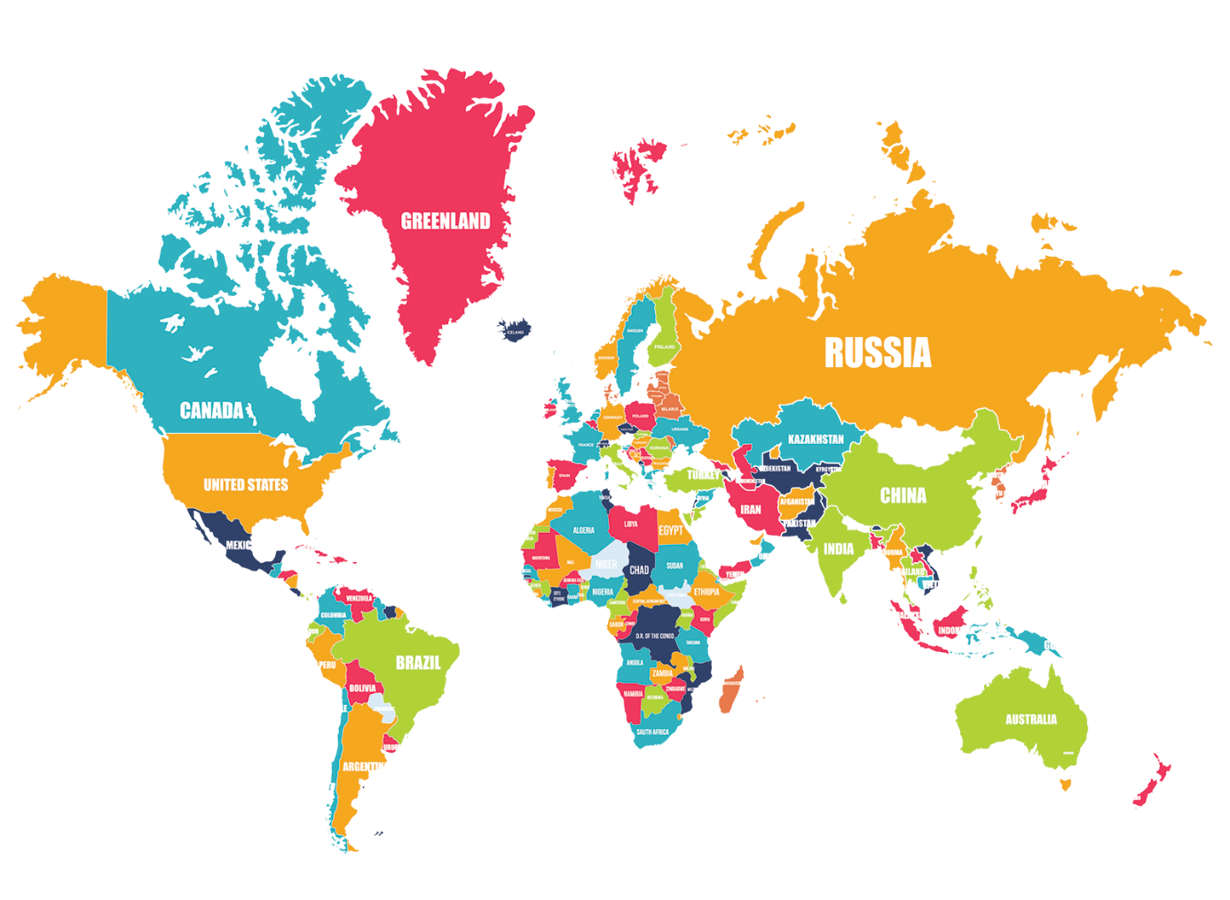 Detailed Contract Structure
An easier understanding of all contracts and discounts.
Related agencies can download these contracts by logging in with a password.
In the structure of these contracts there are some beneficial features such as,
· Reservation sales period
· Check-in/ Check-out Days
· Maximum / Minimum Lenght of Staying
· Types of Prices such as Refundable/ Non-refundable Prices
· Discounts on either percentage or amount.
· Promotions such as stay 7 days, pay for 6 days (Either fist day or last day and average options)
· Discount lists, compatible discounts with the contracts.
· Identifying market- based contract and discount
· Specifying three different age groups of children. Different price and discounts for the first and
the second children.
· Stop sell based on agency, market and room type.
· Stop sell based on check-in or check-out.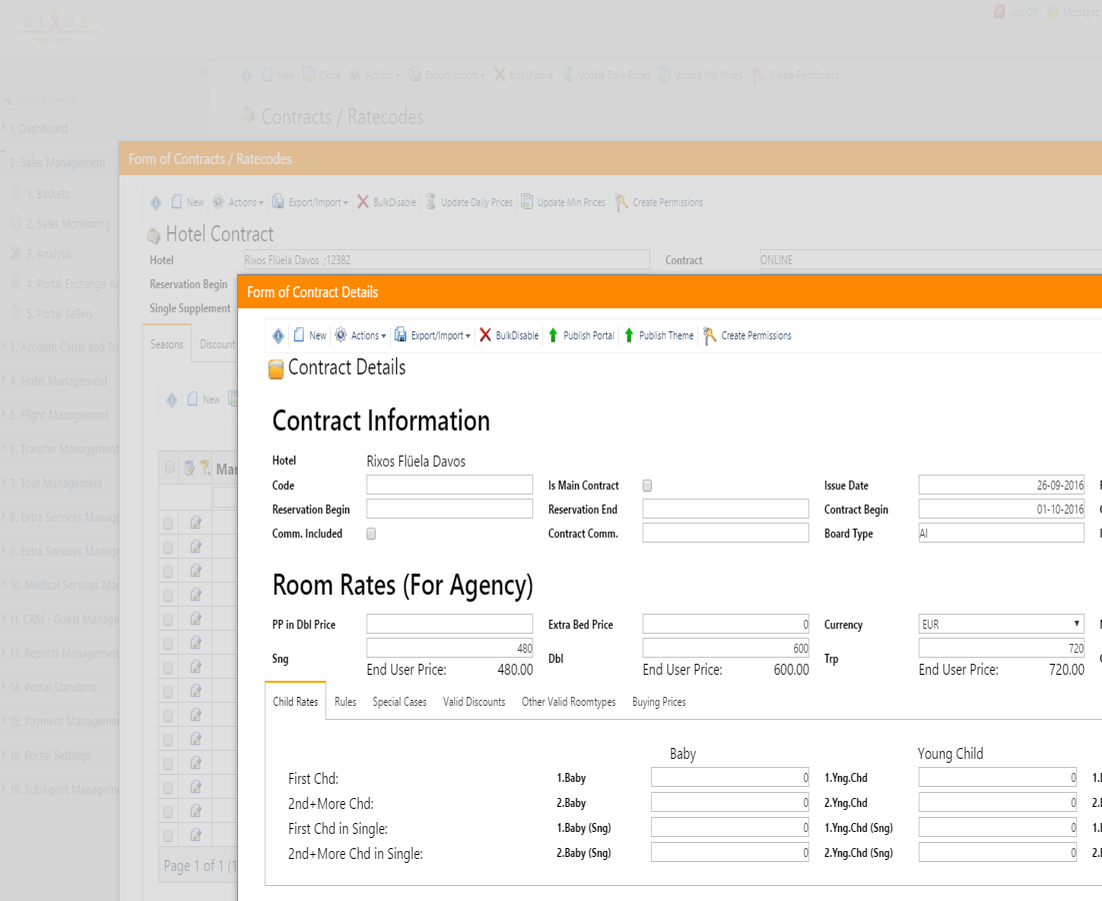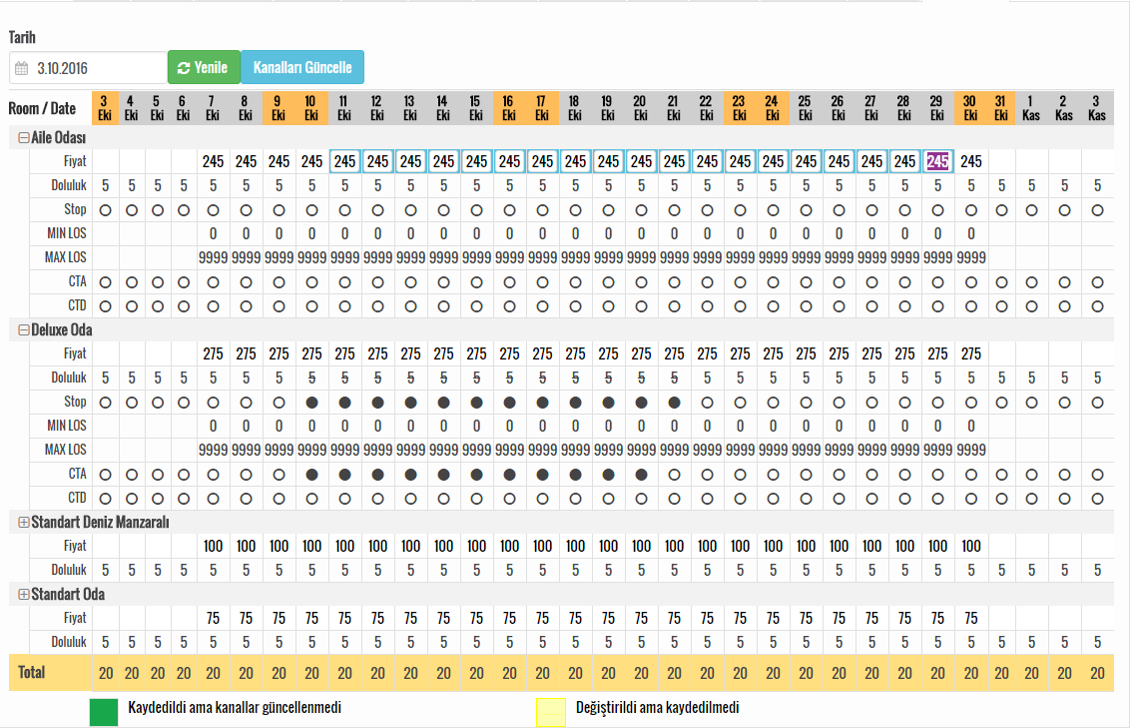 Bundle Sales together with Flight+Transfer+Activity
· Bundling of flight, transfer and other activities through the hotel reservation portal.
· Accessing all airports with the most reasonable price.
· Private and Public Airport-Hotel transfers.