A comprehensive back office with flexible Contract Management, Integrated Accounting, CRM, CMS and Digital Marketing modules are the main advantages of TravelAps. Related agencies can download these contracts by log-in with a password.
Contract Management :
Reservation sales period
Check-in Days
Check-out Days
Maximum Time Limit of Accommodation
Minimum Time Limit of Accommodation
Types of Prices such as Refundable Prices and Non-refundable Prices
Discounts on Percentage Amount
Promotions such as stay 7 pay 6 (Fist Day-Last Day average)
Listings of the discounts, an ability to make compatibility with contracts together.
Identifying market- based contract or discount
Specifying three different age groups of children. Different price and discounts for the first and the second children.
Stop-Sell based on agency, market and room type.
Stop-Sell based on check-in or check-out.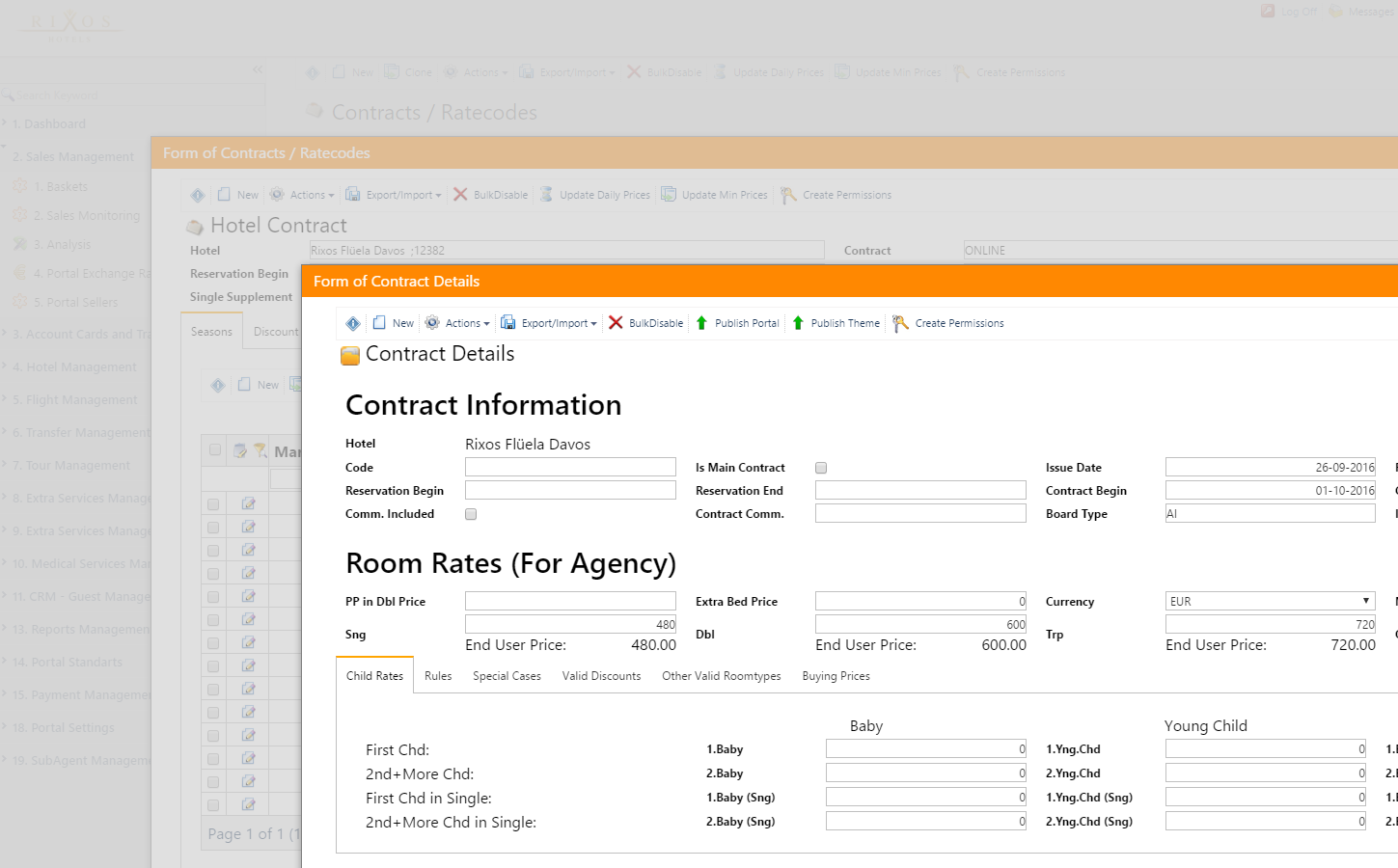 Prices of Children Age Groups
This is the section that you will specify the children prices.
Prices of children guests are divided into three different categories.
Different pricing types such as including single, including double, first child, second child etc. can be identified.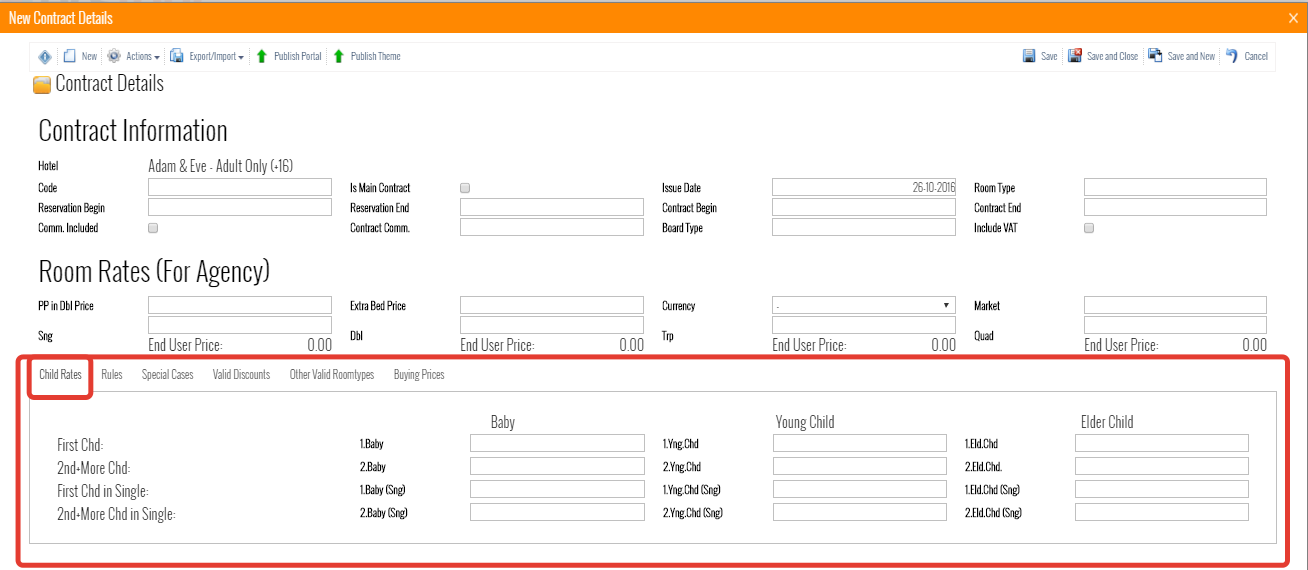 Conditions
If there are some conditions such as minimum length of stay, weekdays and weekend prices etc. they must be specified in this section.
If the contract is priced based on the specified days, the related days must be entered. For example, If there is a valid price condition for the reservations which has check-in and check –out days on Monday or Tuesday, they must be entered as Check-in/Check-out (1,2) (Monday:1 Tuesday:2)
If there is a maximum/minimum length of staying condition, staying length must be entered.
If there is a maximum/minimum number of staying, number of guests must be entered.
Cancellation and releasing terms of the contract are entered in a daily basis in this section.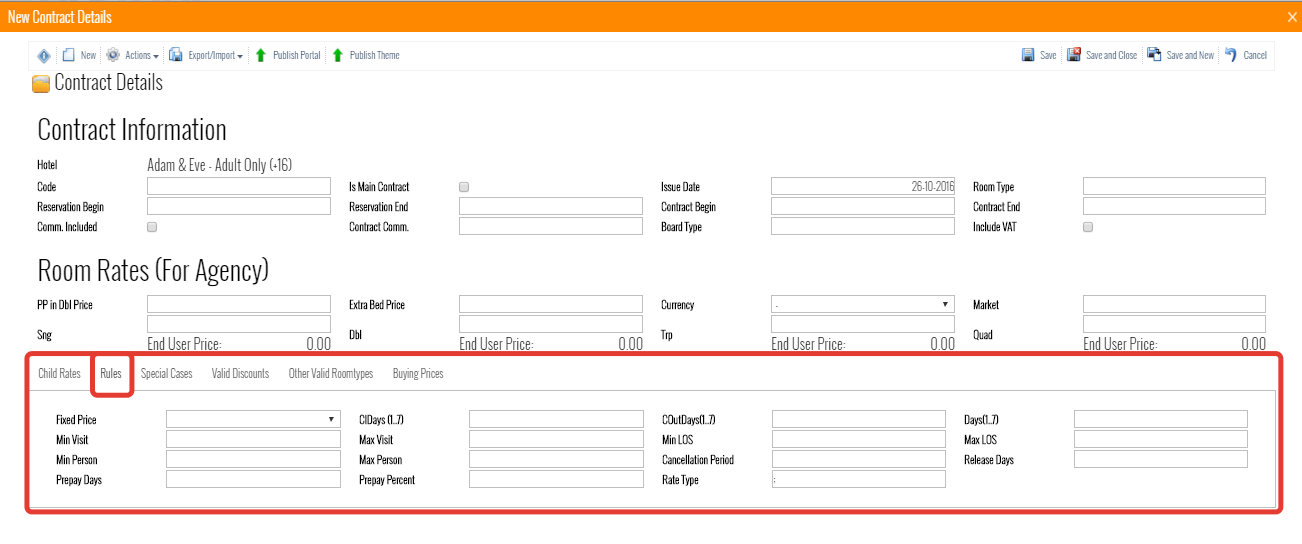 Special Cases
This is the area of special cases entered when the contract pricing conditions cannot answer the case.
In order to not to enter all the room types and terms, combinations must be created in this section.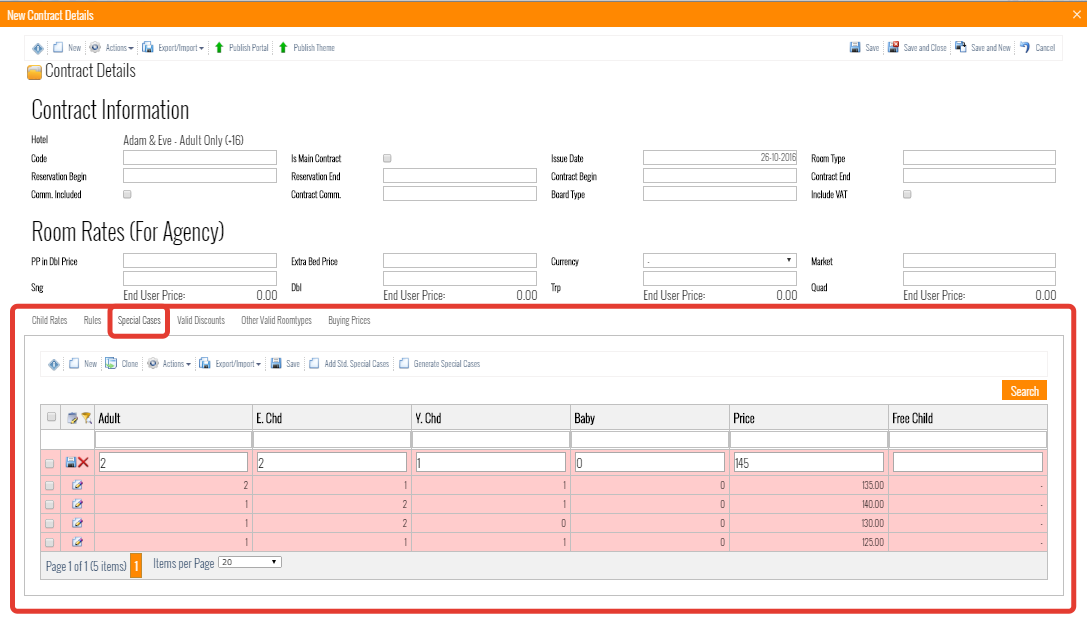 Accounting
You can transact all your accounts from the Account Cards and Transactions menu.
All transactions are listed in the menu of account transactions.
You can see and edit the details of any selected transactions.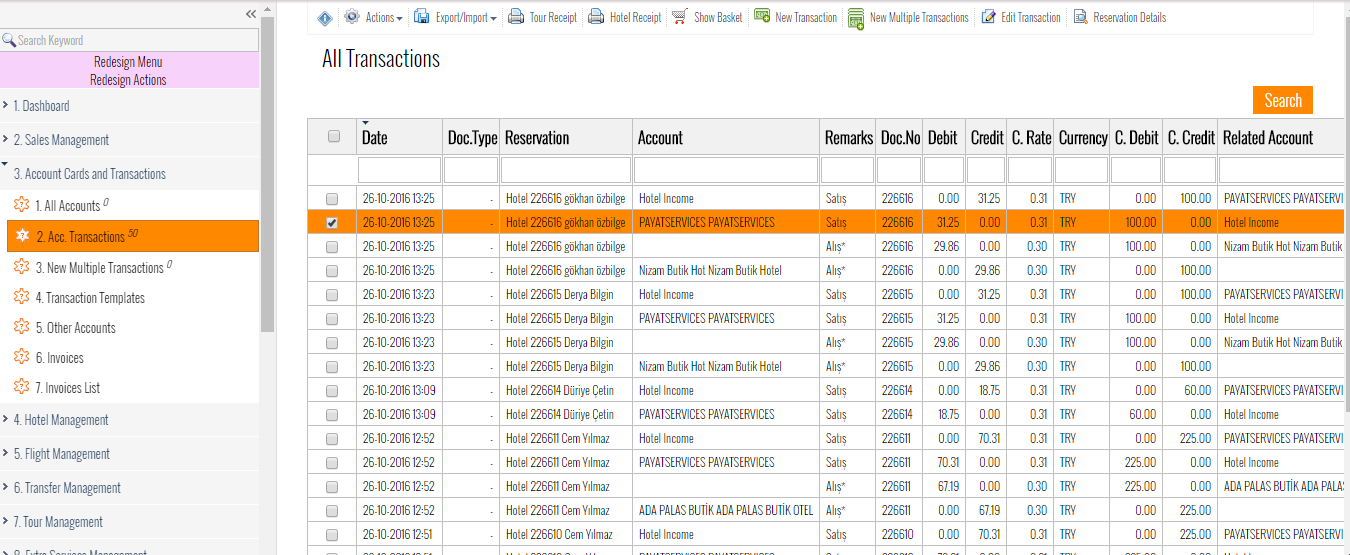 Transactions used in accounting but not in application are specified in this section.
This section is used in order to make out direct invoices.
The accounts which are not specified in the reservation such as cash account, income and expenditure account, personnel account are opened in this section.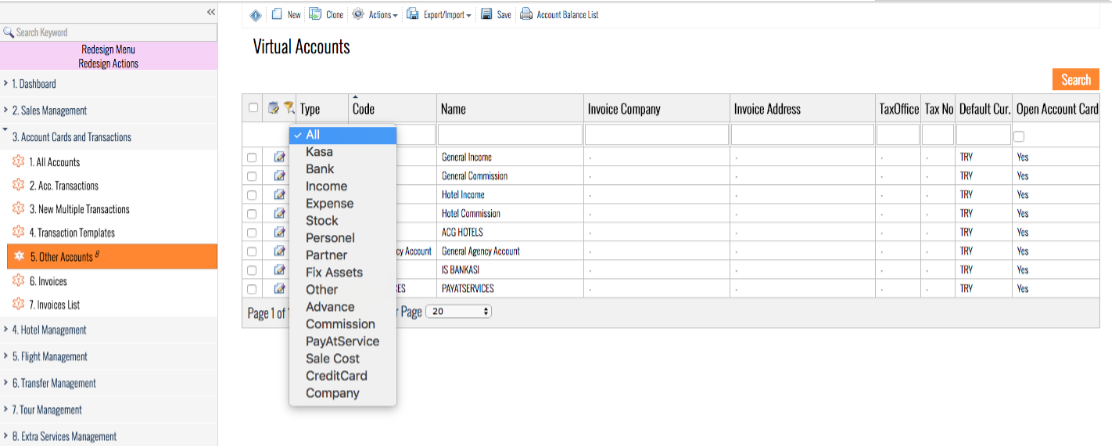 CRM
The area that you can create your own database.
You can save the details of your customers.
Single access to the messages left (calling, e-bulletin subscription, request etc.) in the contact area.
You do not need to have your customers' details with other agencies.
You can manage your customer relations perfectly by prioritising your customer preferences.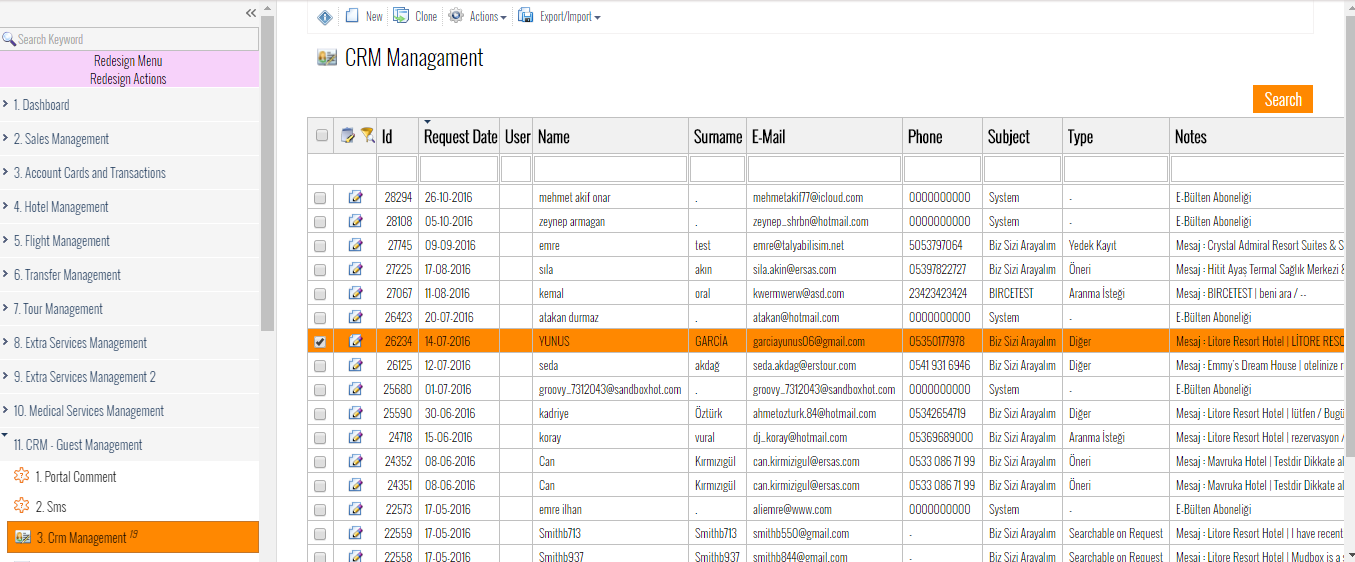 It provides you a better CRM tracking by sending an SMS and e-mail to your customers in the system.
You can provide the highest customer satisfaction by sending a questionnaire to your customers.
You can release your campaigns just in time by creating mass- mailings.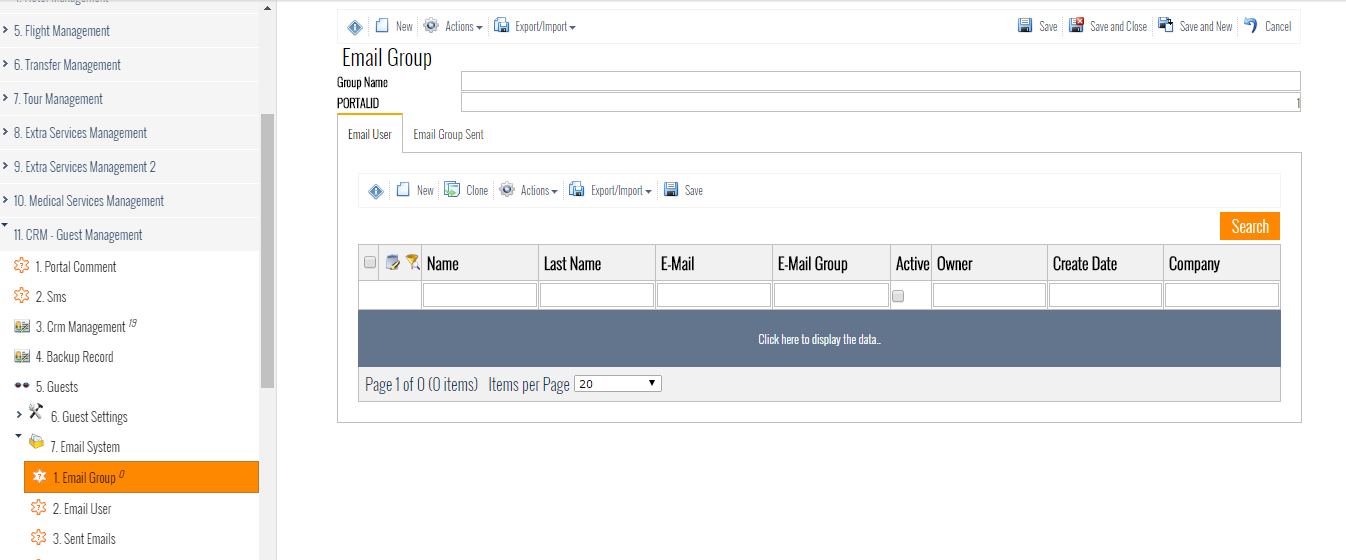 CMS
Very flexible and user-friendly content management system
Managing the content of your website had never been this much easy.
Add your own data by yourself.
Update any time.
You can add countless pages.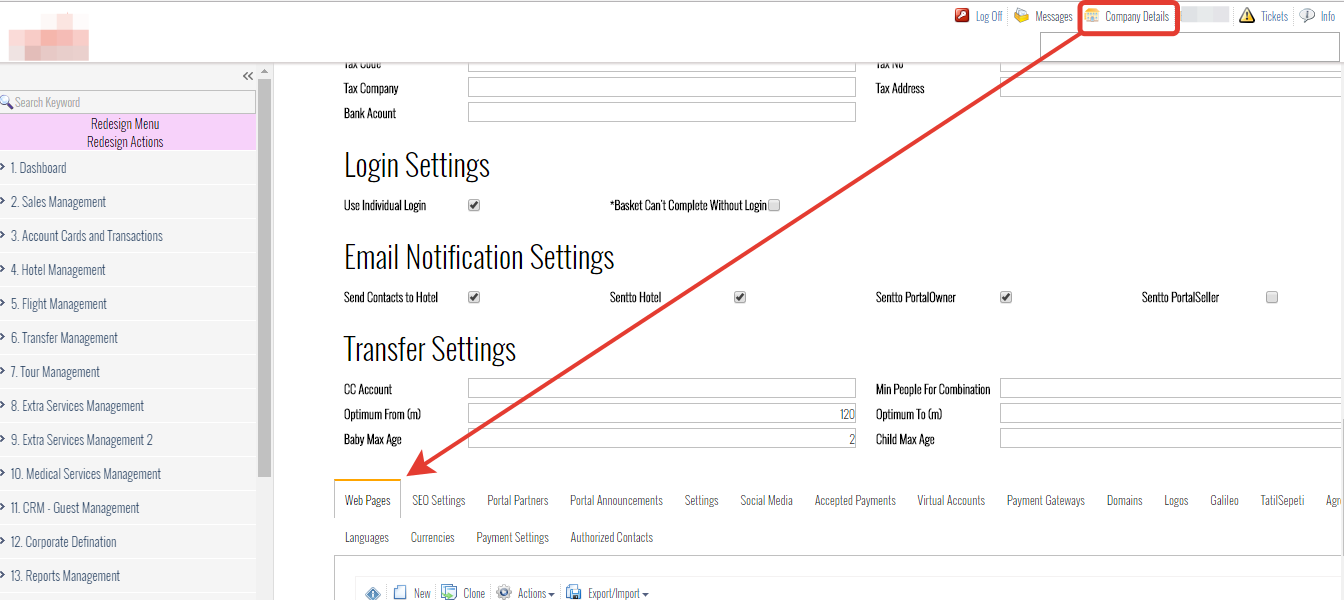 Digital Marketing
Facebook adverts,
Expert SEO performance
Professional Web Site Design
Mobile Application

Increase your sales by sharing all your news and campaigns through your social channels just in time.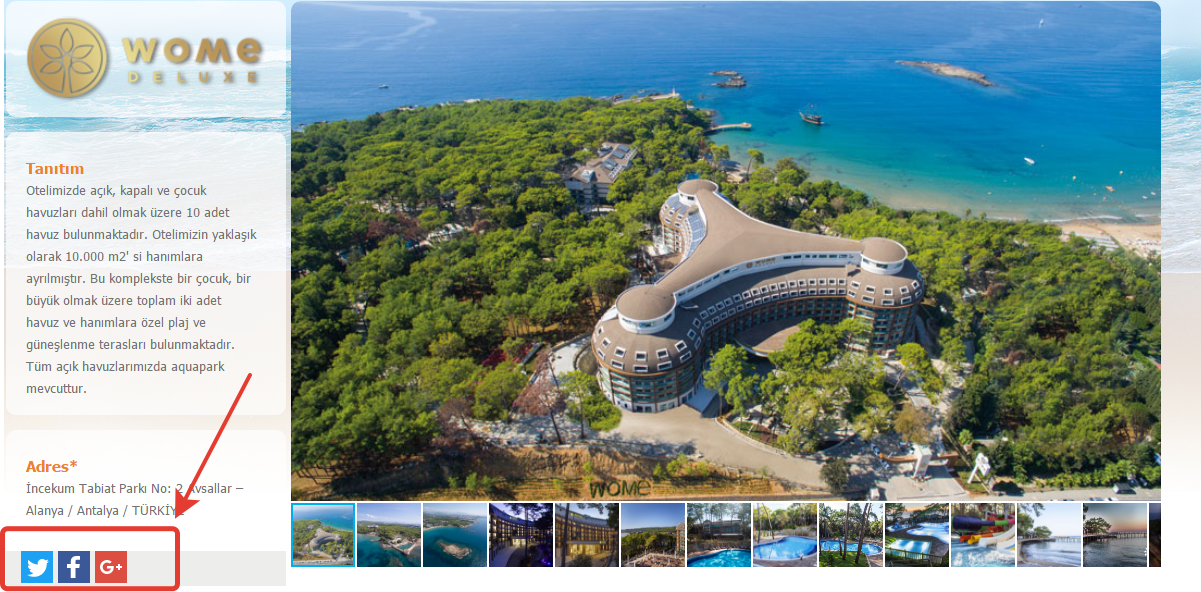 Daily hotel information can be entered through extranet.
Price and availability can be updated easily
Completed reservations can be checked.
Channels and phone calls can be followed up.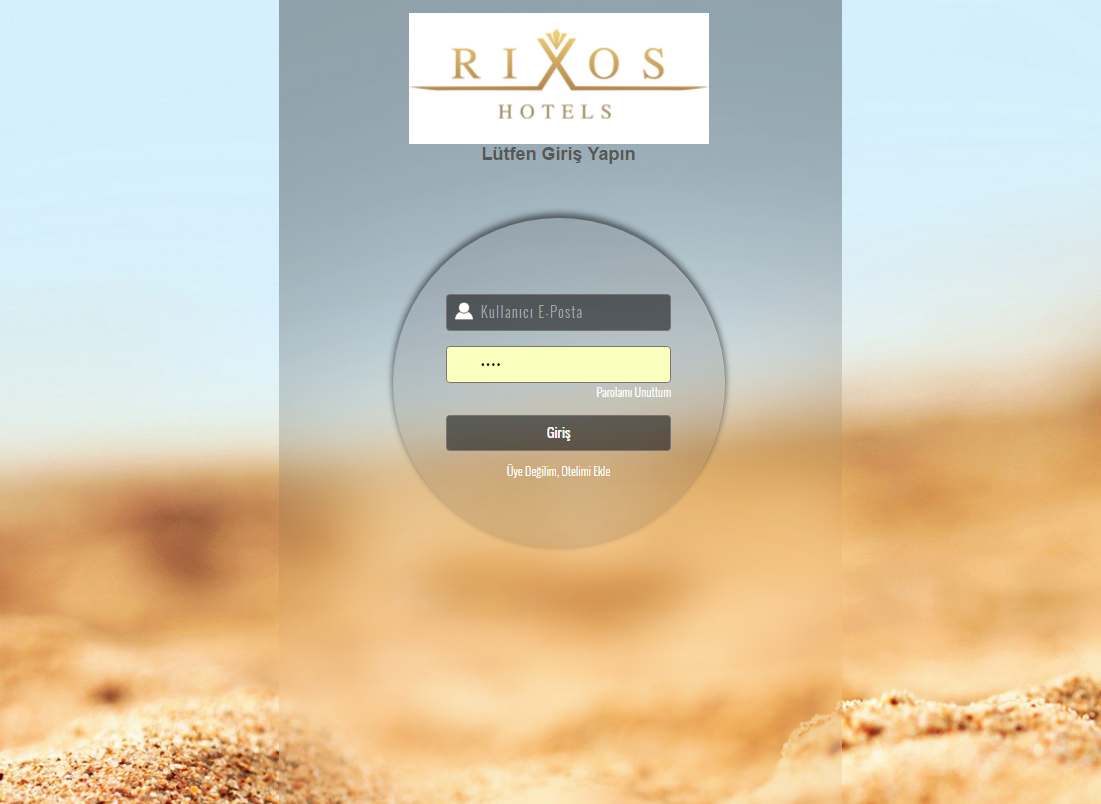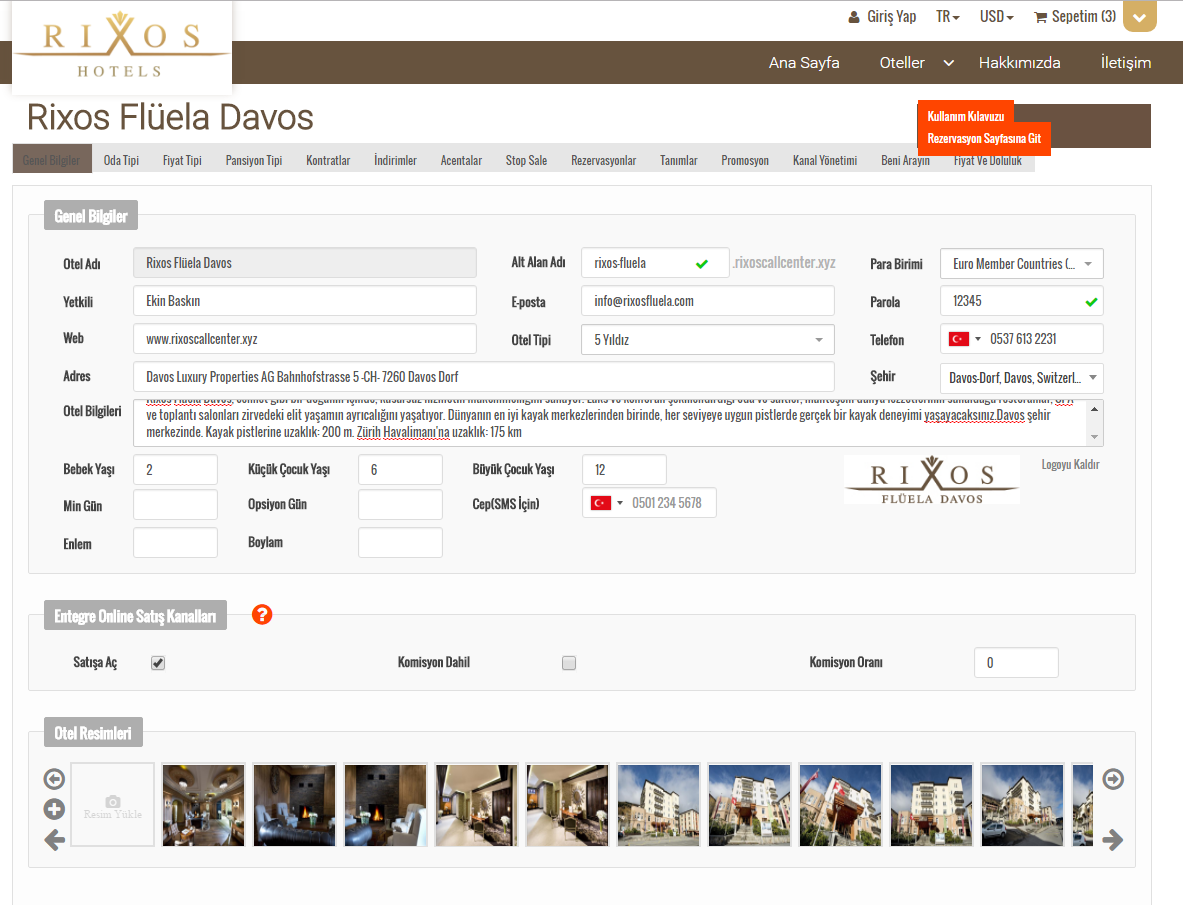 Market- Based Pricing, Multiple Language and Currency
* You can identify market-oriented price and stop sell
* If you wish, you can offer a price including flight and transfer
* Working with 40 different languages and 80 different currencies